Employee engagement has become an increasingly important part of company culture, and more and more companies are trying to find a way to increase engagement among their employees.
And there are tons of ways. Some companies offer perks and incentives, while others host team-building events or activities - all of which can help foster engagement.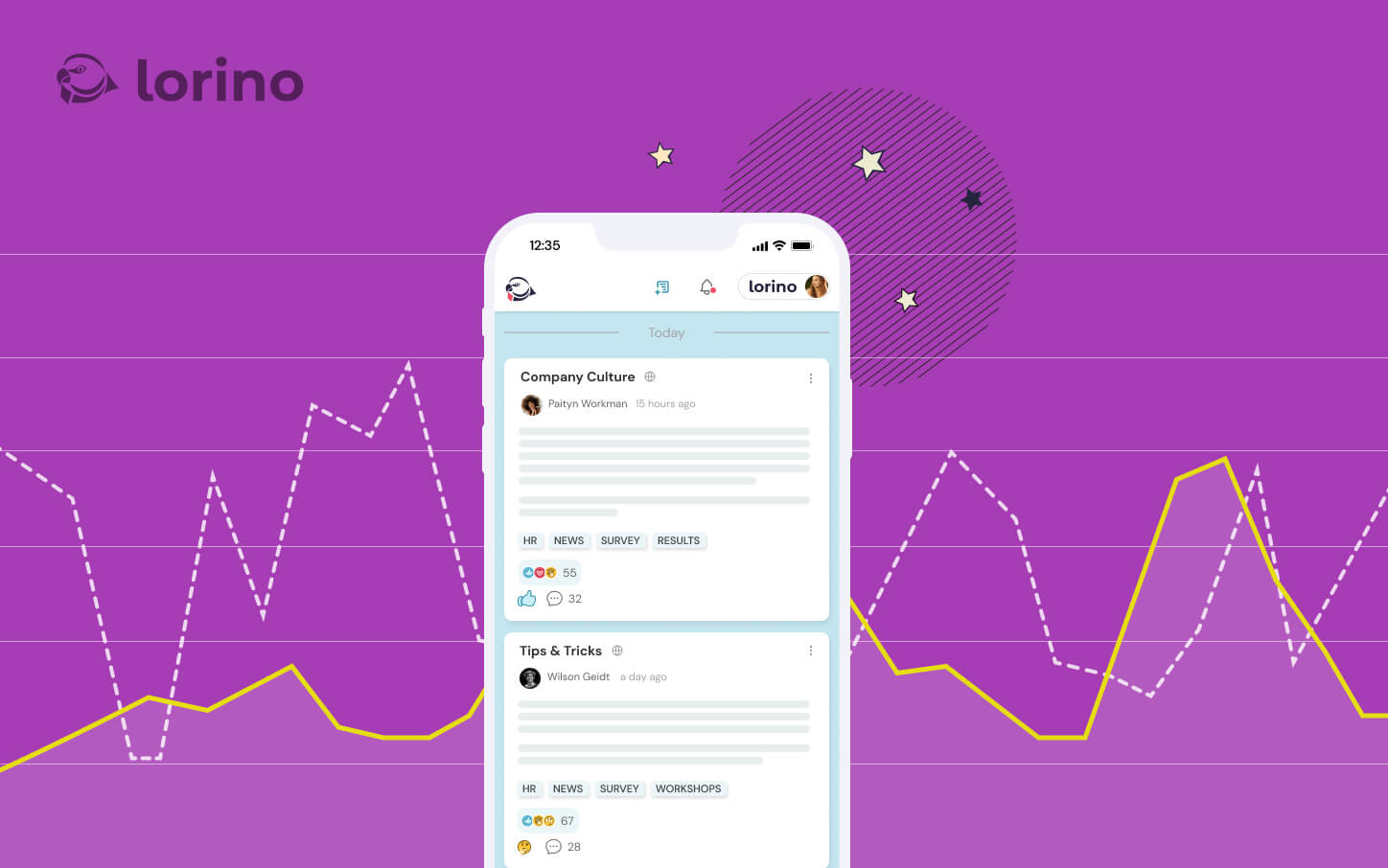 However, one way that many companies are starting to turn to is using employee engagement apps, which are designed for just this purpose.
What are Employee Engagement Apps?
Employee engagement apps are essentially communication tools that help connect employees in different ways. They are designed to improve collaboration and communication between team members, as well as allow leadership to better understand the wants, needs, and feelings of their employees.
These apps are typically cloud-based solutions so that they can be accessed from pretty much any device, which is particularly handy when it comes to deskless and remote workers.
The goal of these apps is to create an environment where everyone feels heard and valued, regardless of location and time zone.
Why Would You Need an Employee Engagement App?
If you already have a strong internal communication strategy in place, you might be wondering why you would need an employee engagement app on top of that.
It could seem like just another communication channel, that will do nothing other than add to the communication overload in the workplace.
And the truth is that not all companies need them, but most will eventually.
The modern workplace is becoming increasingly digital, and the rise of hybrid and remote work means there is often limited physical contact between employees.
Traditional communication channels, such as email, chats, and even calls are still great ways to ensure that work gets done, but they don't always foster the kind of cohesion that is needed for a successful team.
Improved Communication and Collaboration
Don't underestimate the importance of informal interactions and spontaneous water cooler chats when it comes to team engagement and morale.
As these have become increasingly sparse in the modern workplace, due to factors like remote working and the trend of hot-desking, an employee engagement app can help to fill in the gaps.
But they also help in other ways.
For example, they can facilitate better collaboration between departments by connecting communication silos which has become increasingly important as teams become more geographically dispersed.
They can also help to increase transparency across the company, as they allow everyone to see what other teams are working on and provide a central place to find important information.
Finally, they can help to boost morale by encouraging employees to recognize each other's accomplishments, as well as share news and updates with the whole company.
Increased Employee Satisfaction and Retention Rates
All of that will help you create a more engaged workforce, which in turn will lead to higher employee satisfaction and retention rates.
When people feel connected to their colleagues and feel like they are part of the big picture, they are more likely to stay with the company for longer.
And apart from helping you foster the right environment, an employee engagement app will also provide you with the data you need to track and measure engagement.
As they are designed with that specific purpose in mind, most - if not all - will offer in-depth analytics that can help you gain insights into employee sentiment and engagement levels.
This is invaluable information that can help identify areas that need improvement and make sure all employees are feeling supported and valued.
Increased Productivity and Performance
And last, but certainly not least, implementing the right employee engagement app will also lead to improved productivity and performance.
When people feel connected to their job, they are more likely to take pride in their work and strive for excellence. They will also be more motivated to go the extra mile, leading to greater overall productivity.