Employee turnover is a major issue for today's organizations. Not only because of the costs associated with hiring and training new staff but also because it can be a major source of disruption for existing teams.
With Gartner predicting that the rate of churn could be 50–75% higher than pre-pandemic levels, and it also taking 18% longer to fill positions, it's more important than ever to figure out how to reduce employee turnover.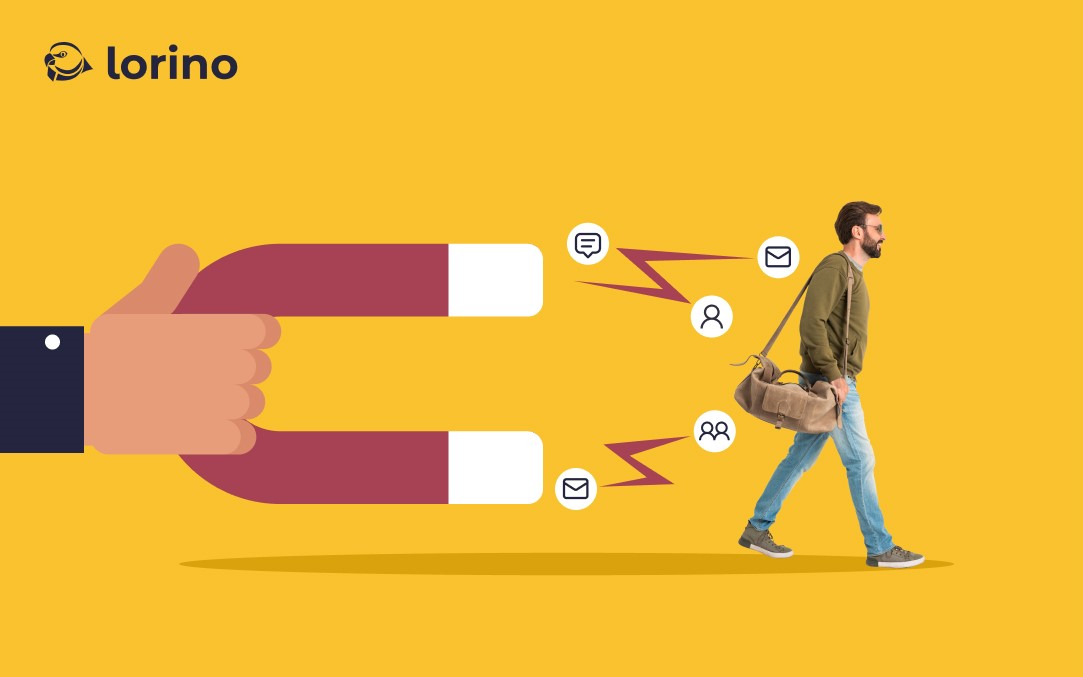 A lot of factors play into employee loyalty and retention, from job satisfaction to salary, and an easy fix to all of these issues is oftentimes impossible.
However, technology can help business owners, managers, and HR teams make the most of their limited resources and try to mitigate the turnover problem.
In this article, we'll look at some of the ways technology can be used to help reduce employee turnover, from improved onboarding processes to better communication tools and insights.
Understanding what Impacts Retention Rates
As mentioned before, there are numerous factors that can influence an employee's decision to stay or go. These include job satisfaction, salary and benefits package, work-life balance, workplace culture, the ability to learn and grow, and more.
Although it depends on each individual and their values, the modern workforce tends to value more modern workplace benefits, such as flexible working and work-life balance.
The younger generations of employees are also looking for for companies that promote transparency in leadership, embrace change and innovation, and have a culture of respect and growth.
Not to say that financial factors don't matter — they do — but since the pandemic turned the world upside down, it's become clear that many employees are willing to make sacrifices in terms of salary and benefits in favor of intangible gains.
And modern tools and technologies can help businesses better identify the needs and desires of their workforce, offering tailored solutions that can help boost retention rates.
Using Technology to Improve Onboarding and Training Processes
One of the most important ways to reduce the risk of employee turnover, especially in the crucial period after hiring, is to ensure the onboarding and training processes are as smooth and efficient as possible.
Investing in modern technologies can help make this process much more effective, ensuring new employees have all the necessary resources they need to get up to speed quickly.
Tools like knowledge-sharing platforms can not only help new employees quickly pick up the basics of their roles but also provide access to more detailed information, such as customer service skills or company policies.
But another, maybe even more important aspect of onboarding is for the new employee to feel welcome and included.
Tools such as team-building apps, social intranets, and collaboration software can help create a more collaborative atmosphere even when employees are working remotely.
By creating an engaging onboarding experience from day one, businesses can ensure that new hires feel more connected to their new workplace.
Using Technology to Improve Communication and Collaboration
Internal communication is a crucial part of any organization, and if it's not up to par, it can lead to a lack of engagement from employees, resulting in low retention rates.
This has been further emphasized by the pandemic and the resulting rise of remote and hybrid working models.
The traditional methods of communication — such as conferences and meetings — have had to shift to more digital solutions like video calls, instant messaging, and the good old email.
And whilst these tools provide a solid communication infrastructure for getting tasks done, businesses still need to invest in technologies that can help strengthen internal relationships, because those are a key component in creating a loyal workforce.
Social intranets, for example, are an excellent way to improve communication in the workplace and create a sense of community within the organization. This not only makes your employees more likely to stick around but also has a positive impact on overall productivity.
Introducing Engagement Tools to Encourage Interaction
A lot of your effort to retain top talent will come down to how engaged your employees are. There's even hard data that shows teams who score in the top 20% of engagement have a 41% reduction in absenteeism and 59% less turnover.
Employee engagement is that one elusive factor that makes a huge difference in team morale and performance, and it's important to find ways to nurture and encourage it.
But here it's important to differentiate the two types of employee engagement: task engagement and team engagement.