We all have heard it before: work hard now so you can enjoy your life later. And while that might have been sage advice for our grandparents' generation, today's workforce is not having it.
The rise of the Quiet Quitting movement is just one of the signs that employees are no longer willing to sacrifice their personal lives for their professional ones.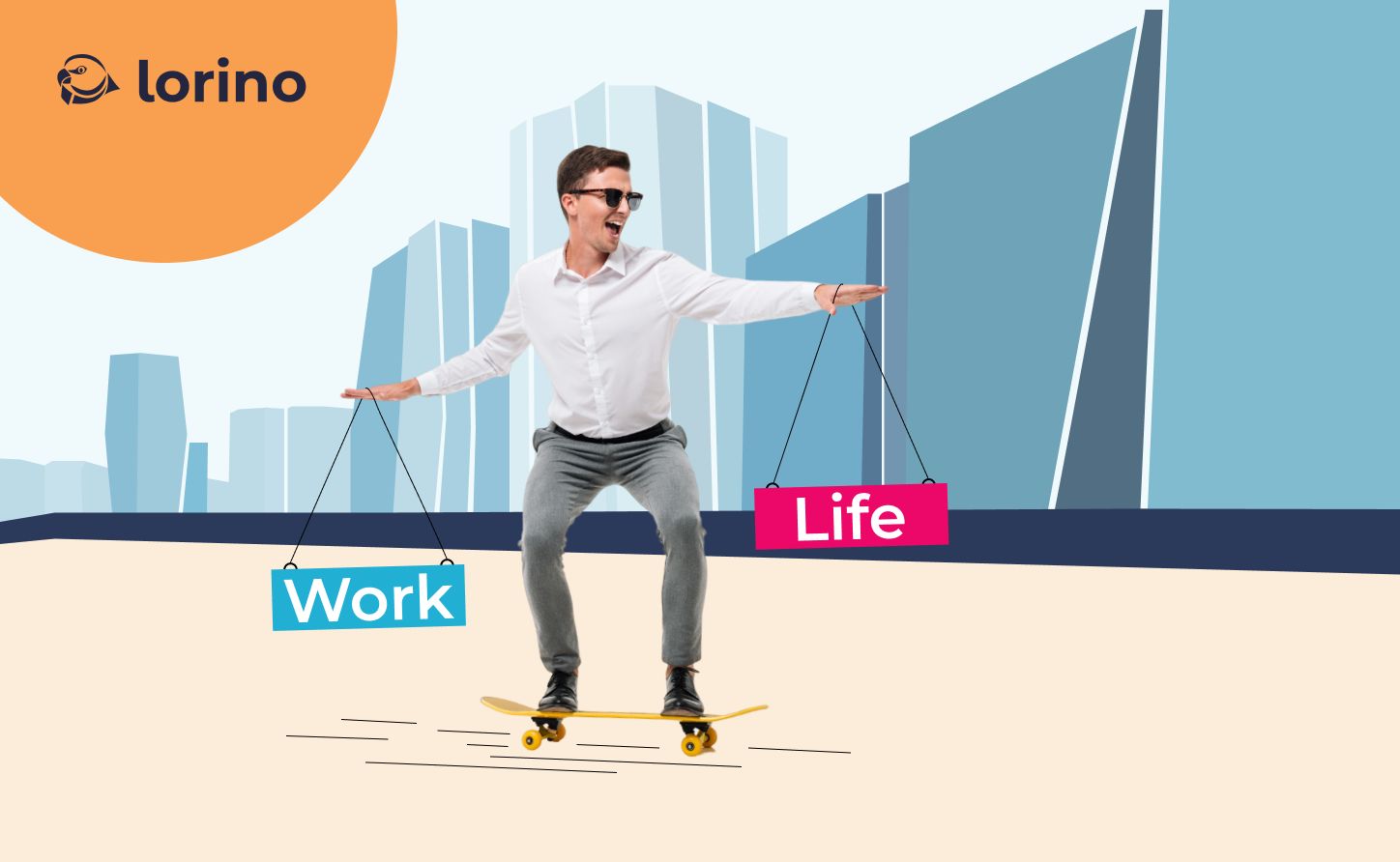 People have been leaving companies at extraordinarily high rates in recent years in order to live a fulfilling life amidst modern career demands.
It is true that employees need to set boundaries and manage their own time and energy, but there's no denying that employers too play a significant role in these things.
In this article we'll talk about ways to support your employees in finding greater work-life balance, and why that's good for both them and your business.
The Importance of Work-Life balance
Having enough time to unwind from daily tasks, spend time with loved ones, and pursue outside interests is a need that is self-evident to most people.
We somewhat intuitively understand that being able to relax and recharge is important for our physical and mental health, but in recent years there's been a growing body of research that has quantified the importance of work-life balance:
The list goes on.
So it's not just about being tired or not having time for a hobby. Poor work-life balance can have a serious impact on physical and mental health, relationships, and the overall well-being of a person.
And these impacts don't just stop at the individual level.
The Impact of Work-Life Balance on Employee Performance
It's important to understand that the effects of poor work-life balance don't just stop at the employee's door.
There is a direct correlation between work-life balance and overall employee performance. Employees who are struggling to find a good work-life balance are more likely to:
Be less productive when they are at work.
Take more sick days.
Be less engaged with their work.
Turnover rates are 50% higher for employees who don't have a good work-life balance.
So it's not just about being a good employer, though that's certainly part of it. There are real business benefits to be gained from creating a culture that supports work-life balance.
What Causes Poor Work-Life Balance?
There are dozens of reasons that an employee might be struggling to find a good work-life balance, and as mentioned before not all are in the employer's control.
But let's take a look at the most common reasons that employees cite for having a poor work-life balance that actually are within an employer's power to change.
Unreasonable and Unsustainable Workloads
This might be one of the most obvious causes of poor work-life balance, but it's also one of the most common.
They are also one of the top factors contributing to the attrition rates we've been seeing in recent years.
If your employees are constantly being asked to do more than is reasonably possible, or if they're regularly working excessive hours, that's a problem.
At best it leads to low morale and high levels of stress, and at worst it can cause physical and mental health problems down the road.
So What Can You Do About That?
There are a few things you can do to help your employees manage their workload in a way that is sustainable and doesn't sacrifice their personal time.
Let's take a look at a few of the most effective:
Feedback
Try to get a better understanding of what a reasonable workload looks like for your employees, and make sure that you're not constantly pushing them beyond their limits.
A feedback loop is essential here. If you're not regularly checking in with your employees to see how they're doing, you won't know if they're struggling under an unreasonable workload.
Training
Keep in mind that hiring more staff is not always the answer. In many cases, it's more productive (and cost-effective) to invest in training and development so that your existing employees can be more efficient and effective in their roles.