The world is rapidly changing, and the way we work is changing too. Internal communication is no exception.
With an increasing number of organizations embracing flexible work hours, remote teams, and digital collaboration tools, it's vital to re-evaluate traditional communication methods and adopt new strategies to keep employees engaged, informed, and motivated.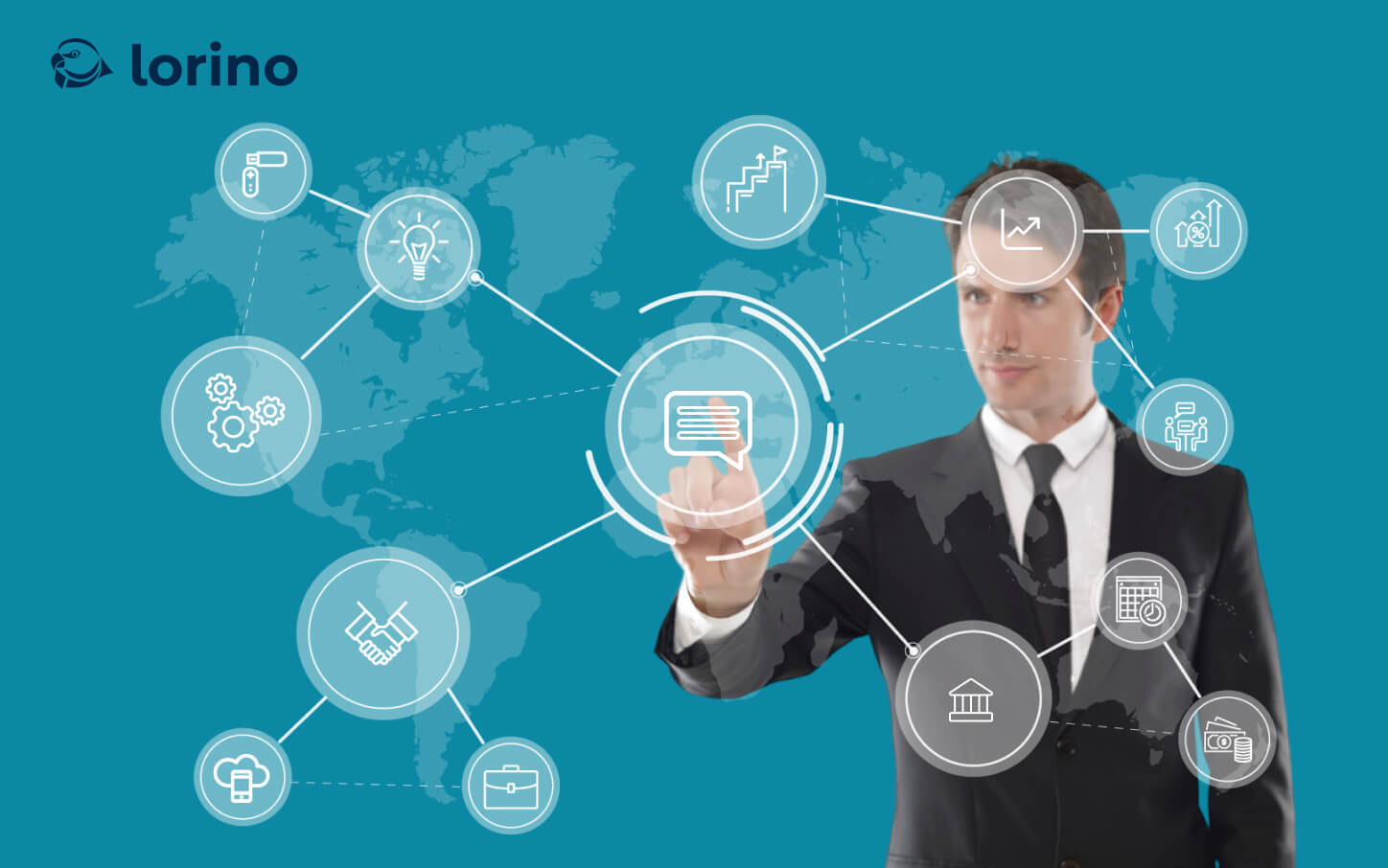 In this blog post, we delve into the future of internal communication, examining these changes and demonstrating how companies can adapt and thrive in evolving workplaces.
How is Internal Communication Changing?
Internal communication in the workplace refers to the sharing of information and messages between employees.
Be it through conversations or the exchange of written messages, the purpose of internal communication is to ensure that all members of an organization have access to the information they need to do their jobs effectively.
And as such it has been an essential part of any workplace since, well, forever. Since the first employees were hired in the Industrial Revolution, organizations have been sending memos and notices to disseminate information.
This top-down type of communication allowed for the smooth functioning of organizations to ensure that employees were aware of changes, procedures, and policies.
But when we talk about the change, we don't only mean the medium but also the content of internal communication, and its purpose.
More than a century ago some progressive employers started to recognize the importance of employee engagement and emotional connection to their work and workplace.
Internal Communications through the Decades
For example, in the 1920s, researchers found that to optimize employee output, they must be made to feel emotionally connected to their work and workplace.
However, it was not until the 1930s that internal communication became more formalized and strategic, with the commercialization and revolution of business communication.
Businesses started to adopt internal comms strategies to inform, persuade, and motivate their employees. They used various channels and tools, such as newsletters, magazines, posters, films, radio broadcasts, and telephone calls.
For example, in 1938, IBM launched its employee magazine Think, which is still published today. In 1943, General Electric created its employee radio network GE Reports, which later evolved into a digital platform.
June 1935: The first issue of THINK Magazine, a periodical for IBM employees and clients, is published. #TBT pic.twitter.com/nYarIcV0wT

— IBM (@IBM) June 25, 2015
In the 1960s, internal communication theory was established with the publication of Douglas McGregor's Human Side of Enterprise, which introduced two contrasting views of human motivation: Theory X and Theory Y.
Theory X assumes that employees are lazy, irresponsible, and resistant to change, and therefore need to be controlled and directed by management. Theory Y assumes that employees are self-motivated, creative, and willing to learn, and therefore need to be empowered and involved by management.
McGregor argued that Theory Y was more effective and humane than Theory X and that internal communication should reflect this approach.
In the 1970s and 1980s, internal communication became more interactive and participatory, as organizations realized the benefits of employee feedback and involvement. They used various methods to solicit employee input and suggestions, such as surveys, focus groups, suggestion boxes, town hall meetings, and quality circles.
For example, in 1979, British Airways launched its "Putting People First" program, which aimed to improve customer service by empowering frontline employees and listening to their ideas.
Internal Communication in the Digital Age
In the 1990s and 2000s, internal communication became more digital and diverse, as new technologies emerged and transformed the way people communicate.
Organizations adopted various digital tools and platforms to communicate with their employees, such as email, intranet, video conferencing, instant messaging, blogs, podcasts, wikis, social media, and more.
These digital technologies made it possible to reach employees quickly and easily with consistent messages across multiple locations and departments.
It also enables organizations to have more frequent two-way conversations with their employees and collect data for better decision-making - take Google as an example.