What is the best way to motivate people?
And we mean true, intrinsic motivation. Not the kind where people are forced to do things through fear or intimidation, or where they are given rewards for completing tasks. But the deep-seated desire to do something because it is personally fulfilling.
Providing your employees with the possibility of acquiring a new skill, certificate, or growing in other ways is a great way to not only make them more engaged but also to reduce turnover.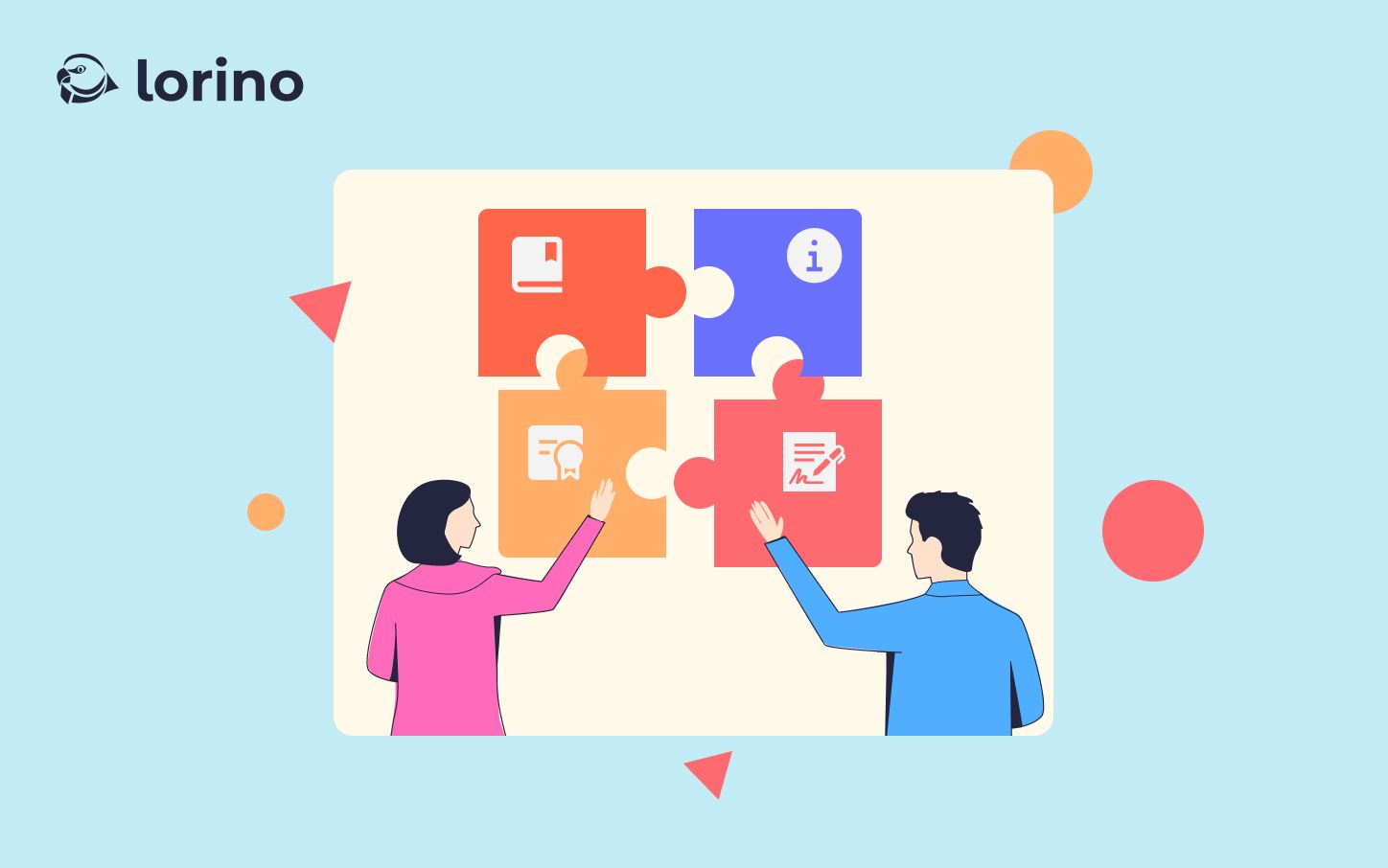 But still, the question remains: How do you inspire them to actually use those opportunities without making them mandatory?
We'll argue that the best way to do so is to show them examples of people who have benefited from learning and development opportunities.
In this article, we'll explain why that is and how Lorino can help you achieve it.
What Drives (Intrinsic) Motivation?
But first, let's take a step back and unpack what intrinsic motivation means.
People who are intrinsically motivated are driven by a desire to learn, to grow, or to achieve something for its own sake. They find the task itself interesting or enjoyable and are self-motivated to do it.
On the other hand, extrinsically motivated people are driven by external rewards such as money, grades, or approval from others. They find the task uninteresting or unpleasant, but do it because they want to get the external reward.
The difference between intrinsic and extrinsic motivation is important because research has shown that intrinsically motivated people are more likely to persist in the face of difficulty, be creative, and have a stronger sense of self-determination.
In other words, intrinsic motivation is more effective in promoting positive outcomes than extrinsic motivation.
How can you foster intrinsic motivation in your employees?
So here's the paradox: how do you make people intrinsically motivated if the whole point of intrinsic motivation is that it comes from within?
The answer, according to Deci and Ryan's self-determination theory, is by providing opportunities for autonomy, relatedness, and competence.
Autonomy is the feeling of being in control of one's own life. Relatedness is the feeling of connectedness to others. Competence is the feeling of being effective and having the ability to meet challenges.
And what is a better way to provide both, relatedness and make your employees feel like they are able to do something than by showing examples of peers who have already done so?
Peers Engaging Peers
One of the best ways to engage employees is through their peers.
When people see that others like them have done something, seized opportunities and actually benefited from them, they are more likely to do the same.