Employee retention has been a burning topic recently, as attrition rates keep rising and businesses struggle to keep their best talent.
But why do great employees quit even when they're in good jobs?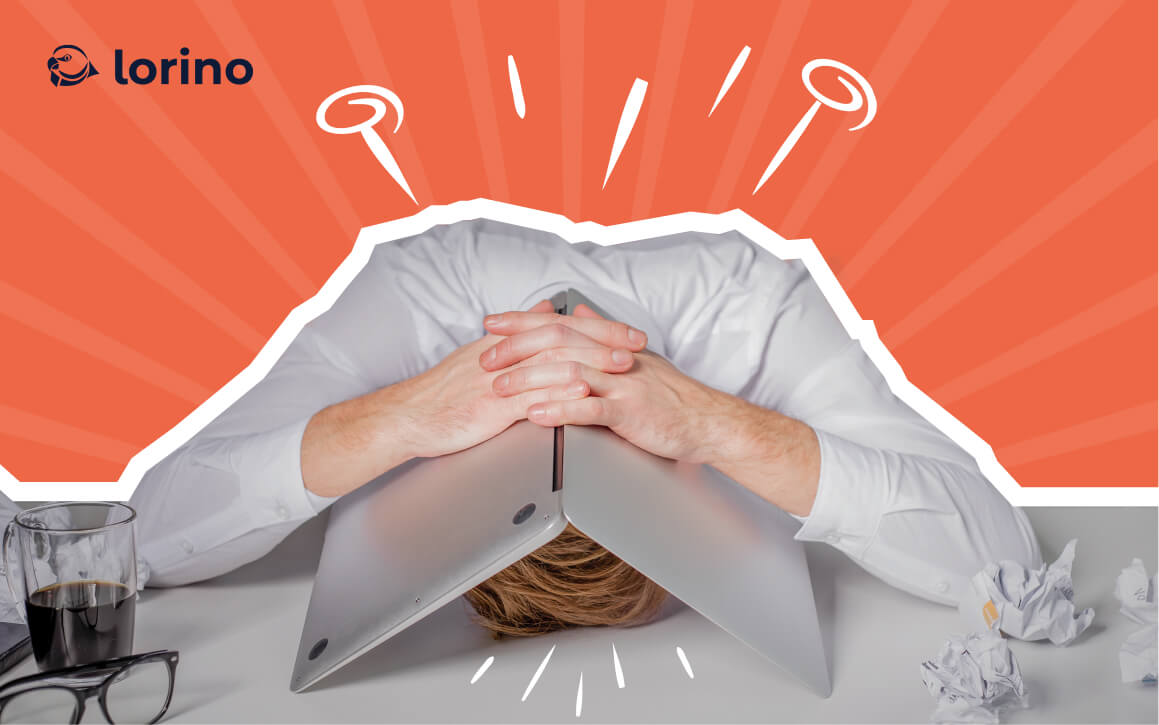 The truth is, there are many complex and varied factors that can contribute to an employee's decision to move on from a job.
In this article, we'll look at some of the most common reasons employees quit their jobs, and what businesses can do to tackle them.
The Cost of Employee Turnover
Employee turnover is a costly business. It's estimated that it costs employers up to 250% of a worker's annual salary to replace them.
But it's not only the direct financial cost that affects businesses. Employees leaving can have a domino effect on staff morale, as well as business output, and ultimately on profits.
When employees leave, especially the good ones, they leave a vacuum that must be filled quickly to keep operations running smoothly. So their colleagues are either expected to take on extra work, or a new hire has to be found and trained quickly.
That will then trigger another chain reaction of events, from taking time out to interview potential hires, to onboarding and training them so they can hit the ground running. It's an expensive process that takes its toll on everyone involved.
And not to mention all the institutional knowledge that the employee was carrying, which is now lost to the business.
It's therefore easy to see why retention rates are important and why employers need to be vigilant about why employees are leaving.
Common Reasons Employees Quit Their Jobs
A common misconception is that employees quit their jobs solely for financial reasons. While this can be a factor, it's rarely the sole one.
In fact, according to a survey done by McKinsey, only 36% of employees stated inadequate total compensation as a reason for leaving their previous job.
Another often-stated misconception is "employees don't quit bad jobs, they quit bad managers". And it's true that a lack of leadership or managerial support can be one of the reasons employees choose to leave (34% according to the survey).
But management is also just one piece of the puzzle. In fact, employees leave good bosses nearly as often as bad ones.
This study suggests that employees who had great managers, that supported them, allowed them to grow, and empowered them to o take on challenging assignments with greater responsibilities, actually set them up to be strong external candidates.
These are often the employees who leave to take on more senior roles with more responsibility in new companies.
So even though having great management is a key part of having a healthy workplace, it's not really a guarantee that employees won't leave.
Other factors, such as a lack of career growth opportunities and meaningful work, and an unsupportive environment and culture will cause people to look elsewhere.
Herzberg's Motivation Two-Factor Theory
Influenced by Maslow's hierarchy of needs, Herzberg's two-factor motivation theory argues that there are two sets of factors that either cause job satisfaction or dissatisfaction, and rather than working in tandem, they work separately.
The first set are the so-called hygiene factors, which are related to the workplace environment and job design. These are things like salary, job security, and working conditions, but also relationships with supervisors and colleagues, policies, and rules.
The second set are the motivators that make employees actually feel satisfied with their work. These are things like recognition, responsibility, achievement, personal growth, and advancement opportunities.
The theory states that when it comes to job satisfaction, hygiene factors are just that - they help "clean up" job dissatisfaction but won't result in any job satisfaction beyond the bare minimum.
The motivators are what really employees stay and be engaged in the work they do.
This motivation theory has become one of the most commonly used theoretical frameworks in job satisfaction research, as it provides an in-depth understanding of what makes employees leave and how to increase engagement and retention.
What Companies Can Do To Improve Retention Rates
Understanding this distinction between hygiene factors and motivators is key to improving retention rates, as focusing on the wrong areas won't have the desired effect.
Putting "golden handcuffs" on your employees by offering them high salaries and generous benefits packages won't keep them from leaving if they don't feel heard and valued, or lack career growth opportunities.
But how can you know which areas need attention?
Stay Interviews
You've probably heard about exit interviews. You might even conduct them in your company, and although they are a good way to feel the pulse of your workforce and get an understanding of why people are leaving, they are reactive rather than proactive.
Stay interviews, on the other hand, are a more proactive approach and aim to identify employee needs before they decide to leave.
As the name suggests, these are interviews, or even informal conversations, with your employees that focus on understanding what it is that makes them choose to stay in your organization.